Happy Valentine's Day!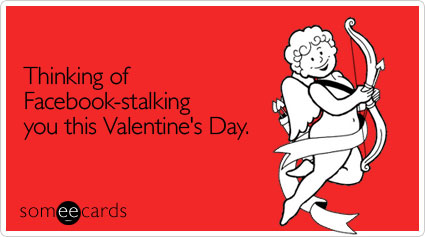 And happy three year anniversary to the love of my life. 🙂
It was three years ago yesterday that I met Derek in Tampa for a random weekend out. I owed him a visit since he had visited me in Orlando the month before and it just so happened that the weekend I was free, was also Valentine's Day weekend. I told him (totally joking) that since I was coming over for Valentine's Day that he owed me flowers and chocolates.
The next morning – he delivered. There was a beautiful bouquet of flowers and a big box of Godiva chocolates waiting for me after my run. It had been a while since anyone had given me flowers or chocolates – talk about finding a way into a girl's heart.
However, at that point I was still playing the 'cautious friend' role since we had history and I wasn't sure if either of us wanted to go down that road again. It wasn't until after we spent the remainder of the weekend with his parents at his grandfather's beach house that it started to click that he did want something more. On the way home he gave a sweet speech confessing his true feelings and we've been together ever since.
Because of that, Valentine's Day will always hold a special place in each of our hearts. We're not the mushy-gushy-go-all-out type of Valentines, but more of the sentimental sit-back-and-reflect-on-the-last-three-years Valentines. 🙂
(we have a lot to reflect on this year 😉 )
There is one tradition that Derek has held onto each of our Valentine's together.
Each year he has a box of Godiva Chocolates waiting for when I wake up.
Honestly, I almost thought he forgot about it this year (particularly because I had forgotten about it since we agreed not to do gifts because of our recent ski trip), but he didn't. Yesterday morning he 'had to go into work early' for a 'big project' – when really he had to get to the mall for chocolates. Sneaky, sneaky.
Umm.. yeah. I may have ate my favorite hazelnut choolate as soon as he handed it over. What? That's what Valentine's chocolates are for – breakfast!
The chocolates were great (more for the deeper meaning behind them than anything else – these are more than just chocolates in my eyes 🙂 ), but the BEST Valentine's Day gift was spending the morning making breakfast together.
We made whole wheat pancakes (based off of this recipe) with walnuts and mini chocolate chips.
We have a routine – I make the batter and he works the griddle. We each have our own pancake making strengths and when we combine them it equals pancake gold.
I had two with fresh strawberries, walnuts, and syrup.
Yum 🙂
The other week I 'borrowed' my parents' milk frother (sorry Dad, pretty sure you're never getting this back ;)) and I wanted to test it out this morning.
I heated some milk for 30 or so seconds in the microwave before placing the frother tip in the milk and giving it a whirl. It was crazy how fast the milk frothed up. I poured the frothed milk over a cup of coffee and enjoyed the best cup of homemade coffee I've ever had.
Hello, homemade misto!! I think I have a new favorite kitchen gadget. 🙂
Before the pancakes I went out on a 4 mile recovery run around the neighborhood. My legs are still pretty tight from Sunday and my last two miles were better than the first two. I'm thinking some yoga may be in my very near future to allow for some much needed stretching of my hamstrings and calves. That and some foam rolling.
To all who celebrate Valentine's Day – I hope it's a great one.
To those who don't – have a great Tuesday. 🙂