Today is a special day!
Not only is it Mother's Day..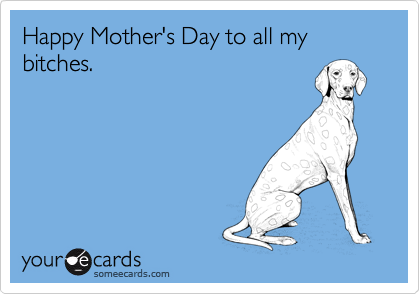 Happy Mother's Day, Mom!
And Happy Mother's Day, to all my mom and soon-to-be mommy friends! 🙂
BUT, it's my also little sister's 24th Birthday!
Happy Birthday Kelly!!
Yes, we already celebrated on Friday, but that doesn't mean she doesn't deserve another shout! 🙂
Someone had asked in the comments on Friday if Kelly and I had always been close or if our BFF relationship was recent. Well, the truth is that, yes, we've had the standard sisterly arguments and falling outs over the years, but through that time we've also always been close.
Admittedly, even though we were only two years apart in age, I always saw Kelly as my 'little' sister growing up. It's amazing how big that two year age gap seemed in elementary school! We shared the same room, had similar interests, but she had her friends and I had mine.
Things changed when Kelly entered high school. It was then that the two year age gap didn't seem as big of a deal. Our friends started to become mutual friends and all of a sudden we were invited to the same parties, ate at the same lunch tables, and attended school dances in the same group.
My sister stopped being my 'little' sister and became one of my best friends.
When I left for Florida State, Kelly and I remained as close as we had become in high school. The first couple of years were hard for me on a personal standpoint. I had A LOT of growing up to do and somehow Kelly knew that (she was always much wiser beyond her years than I was). Even though she was four hours away, she was always there for me.
And occasionally she would come to visit.
Even celebrating her 18th birthday in Tallahassee with us!
When it was time for Kelly to choose schools, she could have easily joined Josh at UF in Gainesville or attend FSU with me in Tallahassee.
She picked me! .. err.. I mean she picked FSU and I got my sister in Tallahassee with me!
We saw each other every week.
Going to bars together, weekly Tuesday night dinners (I cooked), concerts, shopping, football games, falling in love, falling out of love, etc.
Having my Sister in Tallahassee was like having 24/7 access to my best friend. 🙂
When I graduated in 2007 I stayed in Tallahassee. It's where I found a job, it's where my boyfriend was at the time, and I wasn't ready to leave my sister yet.
That year was tough. Really tough. It would have been even harder without Kelly. She was there when no one else was, talking with me for hours on end, giving advice when needed, and encouraging me when changes needed to be made. She was by my side when I decided to start losing weight and she held my hand as I crossed the finish line of my first 5k.
When I left Tallahassee and moved to Orlando, Kelly still had one year left at school. It was hard having my sister so far away, but it just made the visits that much more fun.
In 2008 I had this silly idea of starting a little blog. I kept it hidden from my family at first, but slowly my little secret trickled out. I thought Kelly would laugh, but she didn't, instead she became my number one fan – reading everyday and obsessively pressing refresh.
Suddenly, I wasn't the only one with the running fever. Kelly caught the bug too.
We started to run together when we visited each other, and when Kelly moved to Orlando in 2009 I was excited to finally have a training buddy for the Disney Marathon.
And what do you know? Kelly has a blog now too.
Kelly is more than a sister, she's my best friend. She knows me better than anyone else in the world and I'm so thankful to have a sister as wonder as she is. I hope to one day have two little girls who are just as close as Kelly and I are.
Happy Birthday, Kelly!
Here's to another year of being wise, healthy, and happy. Soak it in girl! You deserve it!