Happy Friday before Halloween!!!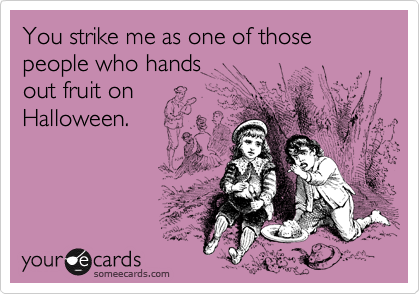 Does anyone have any big Halloween themed plans this weekend?
I wish I could say Derek and I were heading to some big party this year, but our plans are limited to pumpkin carving, scary movie watching, and 5k running (in costume). Derek is still getting over his cold, so we're keeping it quiet. Poor guy.
I'll just have to live vicariously through all of you. 😉
Lunch
My lunch today consisted of (surprise! surprise!) leftovers.
I swear that hubbard squash is never ending. I still have another meal's worth in the fridge after this!
i took a quarter of the squash out of the fridge and 'grilled' it under the broiler with some hummus and cheese. Once the cheese was melted I added the squash to a bed of spinach and topped it with chopped apples and almonds.
It was a very festive fall meal. 😉
Adidas Winner
The winner of the Adidas CC TRs is….
Congrats Courtney! Send me an email at mealsandmiles@gmail.com to redeem your prize!